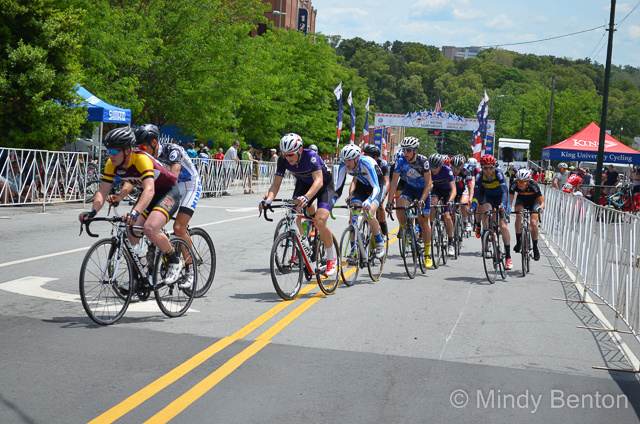 Below are the Top 25 Men and Women rankings as of February 24, 2016. Stay tuned for a more permanent ranking page, with regular updates during the season.
This ranking is based on the USAC Ranking/Points System and, therefore, incorporates its various shortcomings. This list only includes those riders who have purchased their 2016 collegiate racing license, and therefore may not include everyone racing this season. As riders renew their license they will be automatically included in future updates.
The ranking is based on an aggregate of each rider's Criterium and Road Race ranking. As a result, this identifies "all-rounders" more than specialists. To see how each sub-discipline is ranked you can use the USAC System directly.
The number in parenthesis is the rider's age. The school is included along with current Division (and varsity identifier, anticipating upcoming division changes).
** there is now a permanent page for these rankings -
click here
MEN
Colin DAW (26) Stanford University - D1
Brendan RHIM (21) Furman University - D2
Charlie HOUGH (21) Furman University - D2
Connor BROWN (20) Lindenwood University - D1:VARSITY
George SIMPSON (23) Colorado State University - D1
Johnny MITCHELL (32) Milligan College - D2:VARSITY
Glenn FERREIRA (30) University of Delaware - D2
Derek SCHANZE (25) University of Florida - D1
Brad NEAGOS (27) University of Denver - D2
Andrew HEMESATH (24) Colorado School of Mines - D2
Nolan TANKERSLEY (21) East Tennessee State University - D2
Charles (Mac) CASSIN (25) University of Colorado Boulder - D1
Christopher HARLAND DUNAWAY (28) University of California-Berkeley - D1
Jonah MEADVANCORT (20) Lindenwood University - D1:VARSITY
Maxwell ACKERMANN (22) University of Wisconsin-Madison - D1
Fletcher LYDICK (20) Milligan College - D2:VARSITY
Grant KOONTZ (22) Texas A & M University - D1
Parker KYZER (24) Clemson University - D1
Zachary FELPEL (26) Appalachian State University - D1
Bill MULLIGAN (22) University of Wisconsin-Milwaukee - D1
Alexander FREUND (22) University of California-Berkeley - D1
Nathaniel MORSE (21) Furman University - D2
Taylor PEARMAN (23) Virginia Polytechnic University - D1
Zachary CARLSON (21) Marian University - D1:VARSITY
Zachary NEHR (20) Marian University - D1:VARSITY
WOMEN
Gretchen STUMHOFER (27) University of California-San Diego - D1
Diane MOUG (29) University of California-Davis - D1
Allison ARENSMAN (22) Brevard College - D1:VARSITY
Janelle COLE (20) Brevard College - D1:VARSITY
Flora YAN (20) The University of Texas at Dallas - D2
Melanie BEALE (23) Colorado State University - D1
Jennifer CAICEDO (32) King University - D2:VARSITY
Hannah ROSS (25) Midwestern State University - D1:VARSITY
Laurel RATHBUN (20) Marian University - D1:VARSITY
Hannah SWAN (20) Milligan College - D2:VARSITY
Mollie BREWER (25) University of Colorado Boulder - D1
Esther WALKER (29) University of California-San Diego - D1
Katherine SHIELDS (23) Wake Forest University - D2
Danielle HAULMAN (26) University of California-Davis - D1
Kristen ARNOLD (26) Ohio State University - D1
Samantha FOX (23) Drexel University - D1
Emily ELBERS (22) Marian University - D1:VARSITY
Rachel SWAN (19) Milligan College - D2:VARSITY
Leslie LUPIEN (28) Dartmouth College - D2
Corrie KARAS (22) Marian University - D1:VARSITY
Julia FRESNE (20) Furman University - D2
Judah SENCENBAUGH (24) Iowa State University - D1
Amy BENNER (28) California State University-Channel Islands - D2
Stephanie CUCAZ (23) Milligan College - D2:VARSITY
Jessica BOBECK (23) University of Colorado Boulder - D1