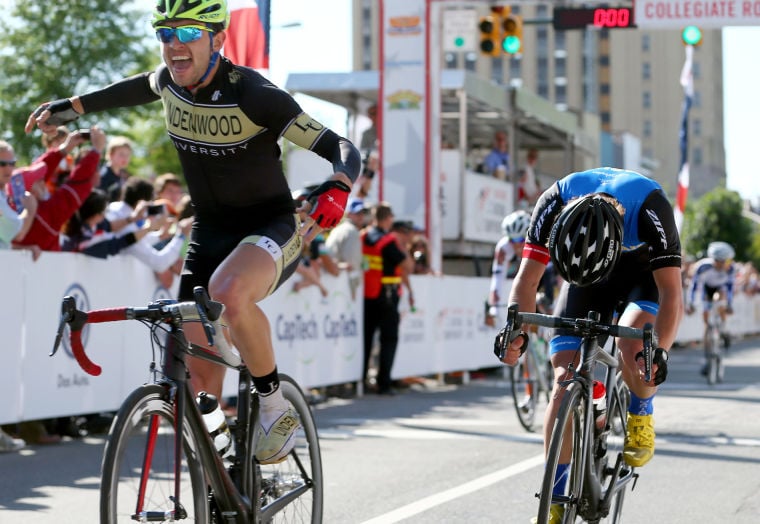 The promised upgrades to the
2016 Road Rankings
have been completed. We are now showing the Top 100 Men and Women and showing week-to-week changes in both ranking position and points.
Some riders will not be listed in the "right" place on the rankings because they do not have the minimum 5 criteriums and 5 road races. Once those results have been added to the system, the rider's rank will automatically be adjusted. Also recall that the scoring races must be within the last 12 months. So, as races drift out of this window, more recent results form the basis of the ranking points and position.
In the case that USAC doesn't provide a point value, we double-check the results that have been uploaded to the USAC system. If a rider does not have the requisite races, he or she is assigned the maximum value for that discipline (RR, Crit).
Some interesting stats:
For the men, Marian University has the most riders on the list with 11. Here is the Top 10 schools on the list:
Marian University: 11
Milligan College: 5
Virginia Polytechnic University: 5
Midwestern State University: 4
Furman University: 4
University of Colorado Boulder: 4
Appalachian State University: 3
University of Wisconsin-Madison: 3
University of California-Davis: 3
University of California-Berkeley: 3
Marian also tops the women's list, with 9 riders making the Top 100.
Marian University: 9
Milligan College: 7
University of Colorado Boulder: 5
Stanford University: 5
University of California-San Diego: 5
Lindenwood University: 5
Columbia University-NYC: 4
Fort Lewis College: 4
Massachusetts Institute of Technology: 3
US Naval Academy: 3